Offer for SIA GUEST 2019 just 7 Km, from Rimini
Offer for SIA GUEST Trade Fair Rimini 9-11 October 2019 in Hotel Suite
от
55,00 €
не пропустите!
это предложение
истекший
связаться!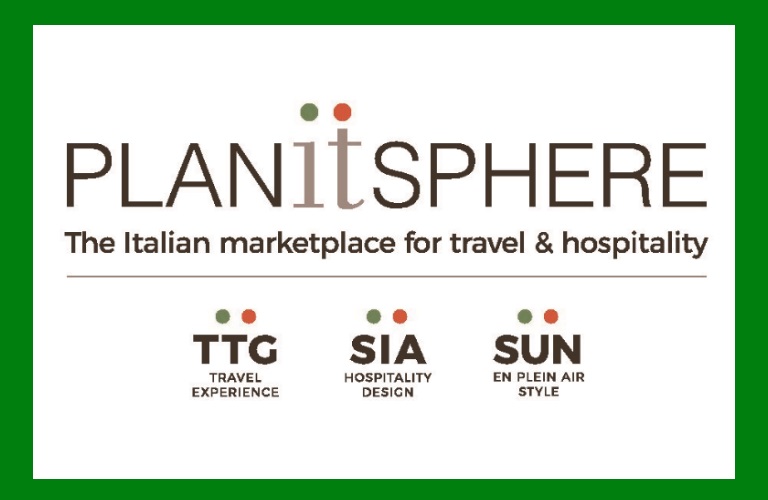 SIA GUEST is the INTERNATIONAL HOSPITALITY'S EXHIBITION which brings together the largest professionals from Italy and all the world... buyers from all over the world meet the production companies in this great trade fair dedicated exclusively to the hotel industry with over 14.000 hoteliers present every year.
Take advantage of our offers to be the first to discover the novelties that will be presented during this International Tourism and Reception's Salonf and take advantage of our SIA GUEST 2018 OFFERS: in a few minutes you will reach the Rimini Exhibition Center but you will still stay in a 4 star hotel located in the QUIET AREA directly ON THE SEA away from the chaos to rest and relax after work.
Book now your stay from 55,00 Euro for Rimini SIA GUEST Trade Fair Rimini 9-11 October 2019 in our 4 stars hotel situated in a quiet area, only 7 km far from RIMINI'S EXHIBITION CENTRE.. Excellent restaurants only two steps away from the hotel…
Our offer for SIA GUEST Fair 2019:
All the benefits related to the room or suite chosen
Early breakfast , served from 7.00 am until late in the morning
Express check out, Reception 24h.
Special prices in the nearby restaurants
Restaurant booking service
Taxi booking service
Free wi-fi internet access connection in all the hotel areas
Free use of our Internet Point
Your favourite newspaper in your room every morning (upon request)
You also have the opportunity to personalise your business' stay with:
Shuttle service for / from the Exhibition or for / from the airport
Special packages with access to our RELAX AREA " Oasi del Relax"
Special packages with sports MASSAGES, Ayurveda, Shiatzu and holistic treatments
Our BUSINESS OFFER for Sia Guest 2019:
Price starting at 55,00 € per day in B&B in double room for 1 person*
Price starting at 75,00 € per day in B&B in double room for 2 person*
* Price for at least 2 nights stay - Does your company need more room for your stay? Ask us for a personalized quote.
Discover the BEST WAY to get to the Rimini Exhibition Center in just 10 minutes.
Special offers with BUSINESS SERVICES and RELAX AREA with Jacuzzi and Finnish Sauna is at your disposal... Not just business, take some minutes after a work-day and RELAX YOURSELF in our RELAX & WELLNESS-ZONE.
Special packages with access to our RELAX AREA " Oasi del Relax"
Special packages with sports MASSAGES, Ayurveda, Shiatzu and holistic treatments
Why choose HOTEL ESTATE for your BUSINESS stay:
THE IDEAL POSITION:
The COMFORT of an HOTEL BUILT ON THE BEACH just 7 Km from Rimini Fiera, connected with shuttles and an excellent bus service to reach the exhibition hall in just 10 minutes.
RELAX & WELLNESS AREA:
A comfortable and romantic WELLNESS ZONE in the hotel's penthouse overlooking the sea, to relax in FINNISH SAUNA and HOT THUB for 3 person is ideal after a work-day.
SLEEP WELL:
At Hotel Estate you will find really comfortable rooms and SUITES directly OVERLOOKING the SEA and the BEACH, away from traffic, with comfortable beds for a well-deserved stay.
THE RIGHT WAKE-UP:
A DELICIOUS BREAKFAST is very important to start a good day's work and then indulge in an energetic, tasty and healthy breakfast... Sweets, Fruit, Brioches, Muesli, Cereals, Yogurt...
BUSINESS SERVICES:
Many services for a perfect business stay:
Fast Check-in & check-ou
Free Internet Wi-Fi in all the hotel
Taxi and restaurants booking service
Shuttle service to and from Rimini Fiera


SIA GUEST in Rimini from 9 till 11 October 2019 is the only fair in Italy exclusively dedicated to the hotel industry... do not miss the chance to visit this unforgettable event and book your room now or SUITE at Hotel Estate directly overlooking beach and the Adriatic Sea!
National and international buyers contact Italian tourism companies to plan the marketing of Italy as a product in the world market, learn about new supply features and identify innovative products, find new partners and sign important agreements. Don't miss the opportunity to partecipate at this important event in Rimini Exhibition Center from 9 till 11 October 2019.
Stop the cheapest fare for your holidays
Contact us directly: