Holiday with your PETS in Rimini 2020 in PET-HOTEL
Bring your 4-legged friend to the beach at Torre Pedrera in PET-HOTEL
Starting from
35,00 €
do not miss!
This offer has
EXPIRED
CONTACT US!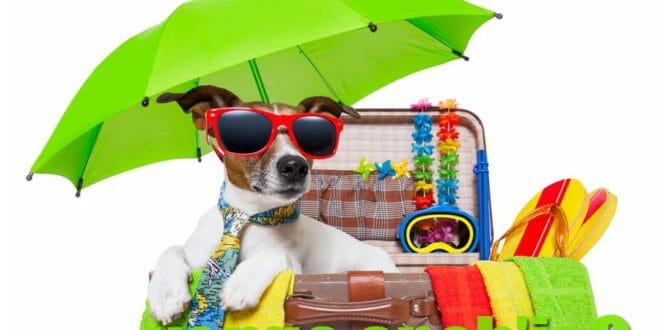 The dog has always been recognized as "the best man-friend" and for this reason, if you are looking for some ideas for your HOLIDAY WITH PETS to make a perfect holiday, here at Hotel Estate we have the ideal solution for you and your "four-legged friend".
Our PET FRIENDLY HOTEL offers in 4 star Hotel directly on the beach, north of Rimini are the right choice to bring your dear "4-legged friend" on vacation with you and to spend pleasant moments with him thanks to the services specially designed for pets that will make special and unforgettable your holiday.
Our "4 LEGGED PACKAGE" in Rimini Torre Pedrera includes:
Bowls and comfortable pillows for your "4-legged friends"
Small dining corner with croissants for your 4-legged friends
Rooms with balconies for better mobility
Access to all hotel environments (except the indoor dining room, pool and wellness area)
Access to the outdoor dining room (covered veranda) with panoramic views of the sea and the beach
Access to our private beach where your friend can accompany you under the umbrella
Umbrellas with more space and a fence around the umbrella for your friends so you can leave them free and in the shade around you (this service has an additional cost, it is to be booked at the time of confirmation ... limited places!)
Comfortable shower on the beach to refresh your "best friend"
Green space just 300 meters for quiet walks with your "best friend"
Directions for Dog Groomer facilities in the nearing of the hotel
If necessary we can suggest you a trusted veterinarian
Offers Holiday with PETS in Romagna in 2020 starting from 35,00 € per person *:
Find the best offer / Book on-line
Contuct us:
* Daily prices in B&B for 2 adults and a "4-legged friend" in Perla room (for almost 7 night stay)
* Children discount till 80%
WHERE TO SLEEP WITH PETS AT THE SEA IN ROMAGNA in 2020:
The convenience of a vacation in the Adria Coast accompanied by your faithful four-legged friend has never been so convenient.
Today, thanks to the specially designed services for your "best friend" you will enjoy a relaxing holiday without having to give up your pet and combining your needs with those of your "four-legged friends".
Of course, in the hotel you will be guaranteed thorough and accurate cleaning in the rooms with the environment prolonged ventilation, change of blankets and bedspreads, floor, furniture and all surfaces disinfection made with specific products and further disinfection with a air ionization machine, which will also provide additional air purification for any bacteria or bad odors left over.
WHAT YOU WANT TO REMEMBER:
For a perfect holiday we kindly ask you to communicate your pet's presence before you arrive at the hotel and bring with you the updated vaccination booklet to be delivered upon arrival upon check-in.
HURRY UP, book right now your beach holiday with your 4-legged friend at "Hotel Estate" directly on the beach, in Torre Pedrera North of Rimini
Stop the cheapest fare for your holidays
Contact us directly: