Montebello Castle: the Azzurrina's Ghost Legend
Azzurrina's Castle
This offer has
EXPIRED
CONTACT US!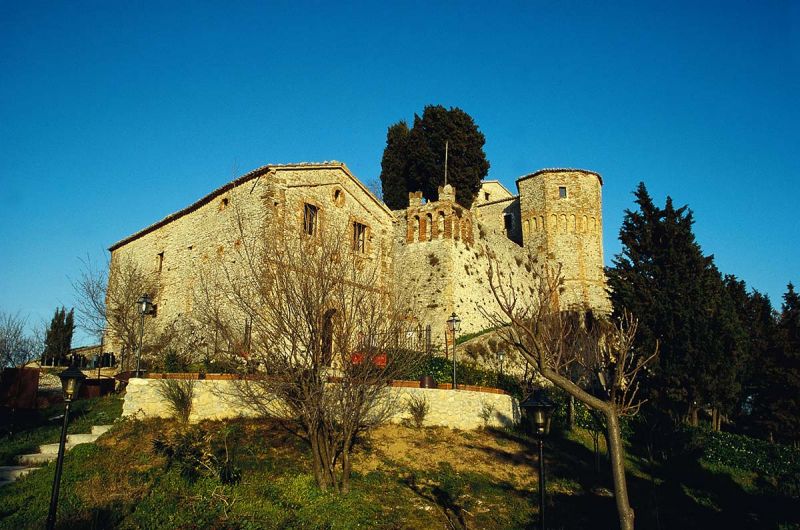 The Montebello Castle dominates the Marecchia Valley and offers all tourists the opportunity to spend a day in the middle of the lush nature between history, legend and art.
A guided tour inside the Castle of Montebello will lead you through the millennial history of these lands and this fortification, which has become famous not only for the legend that revolves around this place: that of the Azzurrina's Ghost.
Between history and legend:
The story speaks of the young daughter of Ugolinuccio Malatesta: Guendalina... pale complexion and bluish reflections in her hair, from which the nickname of AZZURRINA was born that disappeared inexplicably at the age of 8 while playing chasing a ball of rags in the fortress of the castle of Montebello.
The particularity of the girl (albino) was just the blue hair and they tell of some very mysterious apparitions every year luster. Tourists who visit the Rocca in the night excursion will appreciate the history of Azzurrina and will listen to the recordings of experts who are still studying the phenomenon to reveal the mystery of the disappearance.
Possibility of both DAY and NIGHT visits (the Ticket Office closes half an hour before the closing of the Castle). If the number of visitors is excessive, the time is extended. Tickets are made at the moment
Day:
Daytime: From June 1 to September 17: Every day except Monday from 14:30 to 19:00 (in the month of August also open on Monday 7, 14, 21, 28 August).
Daytime: From September 18th to May 31st: Saturday, Sunday and holidays from 2.30pm to 6.00pm excluding December 25th
Night:
From 1 to 18 June and from 4 to 17 September: Friday, Saturday and Sunday - One admission at 10.30 pm and one at 11.00 pm
From June 20th to September 2nd: Every day except Monday (August also on Monday 7th, 14th, 21st, 28th) - One admission at 10.30pm and one at 11.00pm
From 18 September to 31 May: Saturday evening an entrance at 22:30 and one at 23:00
For more information and to check for any timetable changes: http://www.castellodimontebello.com
Stop the cheapest fare for your holidays
Contact us directly: